Stop collecting blank journals & start using them instead!
Get 30 days of intentional journaling prompts & support sent directly to your inbox.
Hands up if you have a gorgeous selection of journals that you couldn't help but purchase…
Except now they're hanging out on your bookshelves or in drawers blank and unused.
Well, I'm on a mission to help you fill those pages!
It's Time To Actually Use Your Journals
  It's no secret that journaling is a powerful self-care tool.  Writing daily in a journal can help you:
– reduce stress
– improve your mindset
– set + achieve healthy goals
– express yourself without judgement
– calm your racing thoughts
There's just one problem when it comes to sticking to a daily journal practice – thinking of what to write!
Introducing Clearly Focused
Imagine opening your journal for 30-days straight and never stressing about what to journal about.
These prompts are collected from my 14+ years of journal writing.  They're mapped out in a specific order that leads through three themes.  
This is more than just 30 prompts slapped on a PDF – it's a journey.
A journal practice is too personal for any one person to determine what's right or wrong for someone else.
But if you'd like to explore your values, desires and inspired actions in a low-stress way and creative way, you'll love Clearly Focused.
"Jen! I wanted to thank you for your journaling prompts, I used to do a semi-daily journal but it was the same thing every day so I got really bored with it and didn't engage much… yours are so helpful!" – Kate
Who Are These Prompts For?
Whether you're brand new to journaling or have an established practice, these prompts will develop your intuition to think in a positive and powerful way. They'll help you live with intention and create a clear vision of your greatest desires.
They're your key to journaling with confidence. 
And when you journal with confidence – you can manifest your dream partner, job or lifestyle – you name it.  It's all possible, you just need to get clearly focused on what you really want in life, and write it down!
"Just so amazing.  The day I sent you the pic of my journal is when I wrote down what I wanted in my next job (before I was blindsided and laid off)  I wrote down to the salary and got EVERYTHING I wrote down." – Blair
After you complete your purchase, you'll receive one simple journal prompt per day for the next 30 days.  They'll arrive overnight via email, so when you wake up you can simply check for the day's prompt and get writing.  You'll also get:
"I've been wanting to have a regular journal practice for years, but always seem to forget for months at a time! Some days it was like the prompts magically knew exactly what I needed to write about. So much has become really clear!" – Emily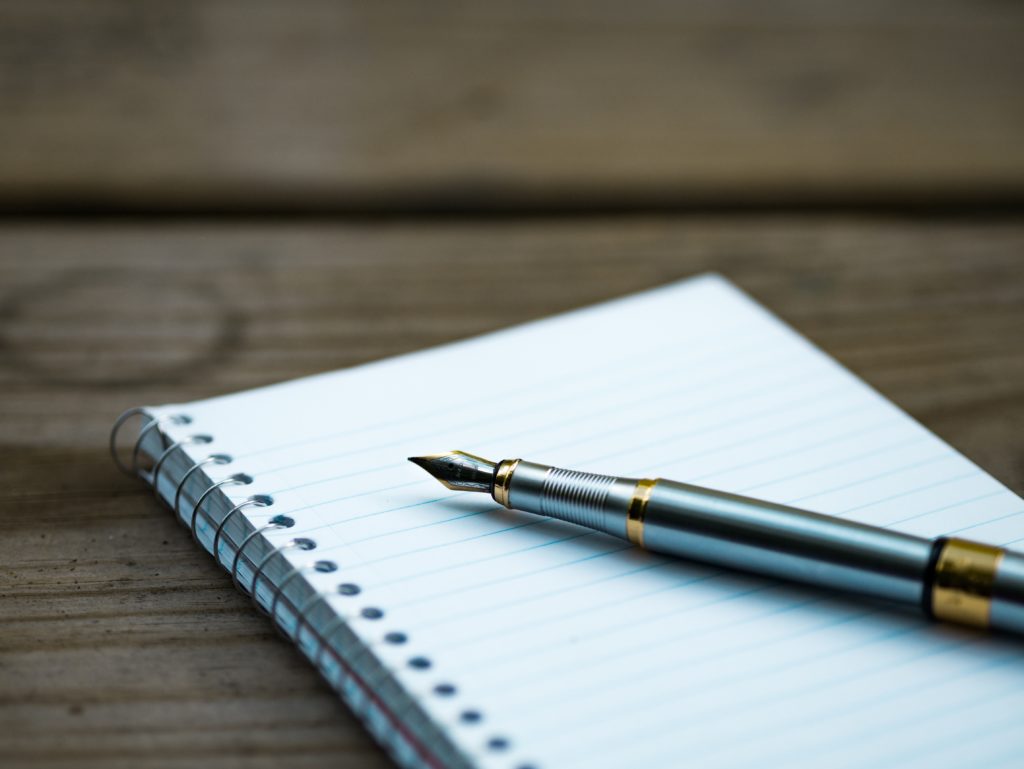 Clearly Focused 30 Day Journal Prompt Journey
Daily journal writer + intentional organizer.
Gemini, INFJ, Enneagram 9.
Tuxedo cat owner + tiny house lover.
Click the video to learn more!
1. How are the prompts delivered?
When checking out, you must subscribe to Clear Your Life emails to receive the prompt emails.
Each prompt is delivered overnight Pacific Time to the email you provide during the checkout process. You will receive one unique prompt per day, sent in a tailored sequence to gradually build your writing mojo. At the end of the 30 days, you'll also receive a one-page round-up of each prompt for easy reference.
2. When will I receive my first prompt?
After you complete your purchase, you'll immediately receive a welcome email with tips to get the most out of Clearly Focused. The first prompt will then be delivered overnight Pacific Time, so you'll most likely begin writing the next morning.
3. Do I need to be artistic to use Clearly Focused?
NO.
The journal style I teach is simple and will look however you decide it should look. You need zero artistic skills to get started.
4. What happens if I don't get my emails?
Please add hello@clearyourlife.ca to your address book to ensure proper delivery.
You must subscribe to Clear Your Life emails during the check out process to receive the prompts.
If you still have issues with receiving the prompts, write me directly at hello@clearyourlife.ca and I'll get you sorted asap!

5. Do you offer refunds?
No, all sales of Clearly Focused are final.